Looking to buy a home and don't know where to start? You've come to the right place.
FCCU's expert mortgage team is here to help you learn more about buying a home so you can find the perfect place to make memories. Check out our resources below to learn more about the home buying process.
Virtual Home Buyer Happy Hour Event - February 11th at 5:00pm
Learn about home buying from our expert mortgage team! Learn about the basics of the home buying process and how you could qualify for $11,000 in grant money toward your first home. Plus, when you register, you can tell our presenters what you want to hear about so we can tailor the event to your specific interests!

The first 25 people who register and submit a question will receive a complimentary snack voucher and gift mailed to the provided address. Registration must be received by January 31st to be eligible for mailing.
Down Payment Assistance Grants
FCCU Participates in grant programs that could provide members with $11,000 towards the purchase of a first home. These include the Down Payment Plus Program® with the Federal Home Loan Bank of Chicago and the Down Payment Assistance Loan with the Home Consortium.
Down Payment Plus Program® with the Federal Home Loan Bank of Chicago for up to $6,000*
Down Payment Assistance Loan with the Home Consortium for up to $5,000*
*To receive the full amount of the grant, the buyer needs $2,000.00 up front.
The Jefferson County Economic Development Consortium offers Home Ownership Counseling Seminar Classes in the late winter and early spring. To read about additional eligibility requirements, click here.

Their next seminar is on Wednesday, February 3, 2021 from 5:30 pm - 9:30 pm. Advance registration is required due to Covid 19 precautions. Register online here.
Mortgage Resource Center
FCCU has a full Mortgage Center filled with information to answer your questions about financing a home. Some of the topics include:
Calculators: There are many financial decisions involved in purchasing a home. These calculators can help you work with numbers to make the best decision for your situation.

How much would my monthly payment be?
Should I buy a home or continue to rent?
Does it make sense to pay point to get a lower interest rate?

Questions about your property: When you buy or refinance a home, the property is used as collateral for the loan. Check out what your loan office is looking for and why.
What type of loan is best for you, what rate do you qualify for and what are the fees?
Your Application. When applying for a mortgage you'll be asked to give specific details about your income, assets, and debts.
Closing & Beyond. See what to expect at closing and what happens after closing
Glossary. For the terms that seem unfamiliar and are tossed around a lot during the mortgage process, check out the glossary for a better understanding.
Tips and Checklists for the Home Buying Process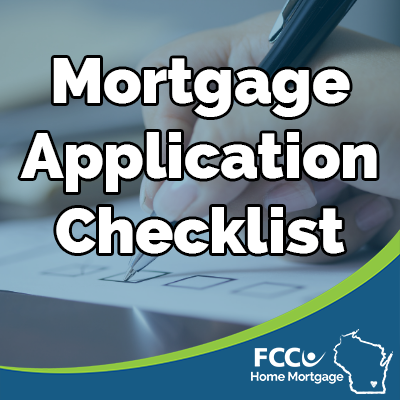 Your mortgage application is the first step of your home buying journey. Make sure you know which documents you need to bring to your appointment!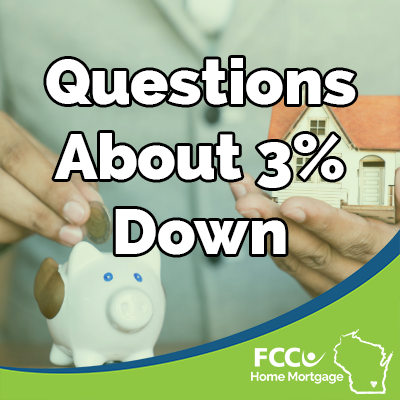 Is a 3% down payment mortgage is right for you? We can help you learn more about the requirements and understand your eligibility.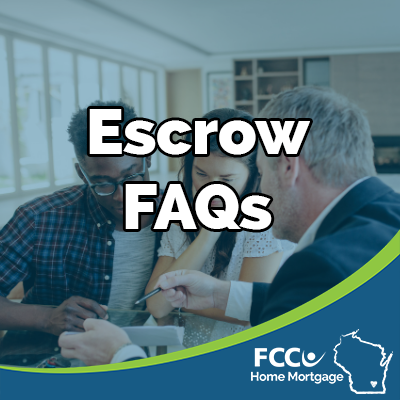 An escrow account is an account in which your mortgage servicer collects funds for your future property taxes and home insurance among other things. Learn how easy it is to set up and how it can help you pay your bills!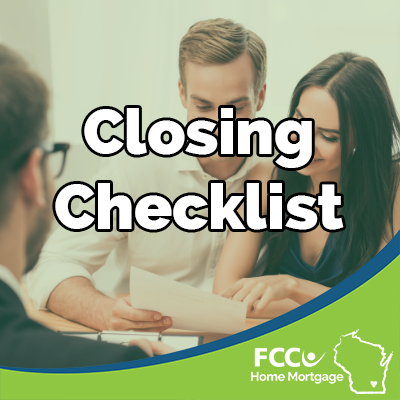 The closing is the final step in obtaining your mortgage. Find out what you need to do leading up to your closing date and what you should bring to the signing.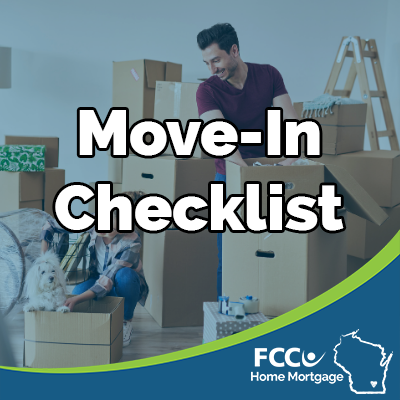 Finally ready to move into your new home? Congratulations! We made a list of everything you should check before you kick your feet up.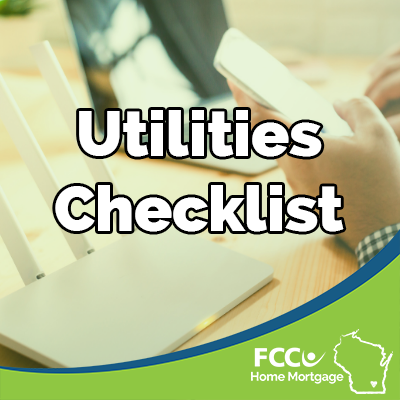 When you move in, you don't want to be without internet or running water. Make sure everything is set up in your name with our Utilities Checklist.
Home Buying Tips
Check out our Home Buying Tips to learn the home buying-basics!
What's the difference between prequalification and preapproval?
Get a Grant for Your Mortgage!
What is Earnest Money?
Our Loan Officers
We have Mortgage Loan Officers that serve all of our branches. Find out who your local Mortgage Loan Officer is!