Spot's $ensible Savings Newsletter: Spring 2022
Posted on: 03/17/2022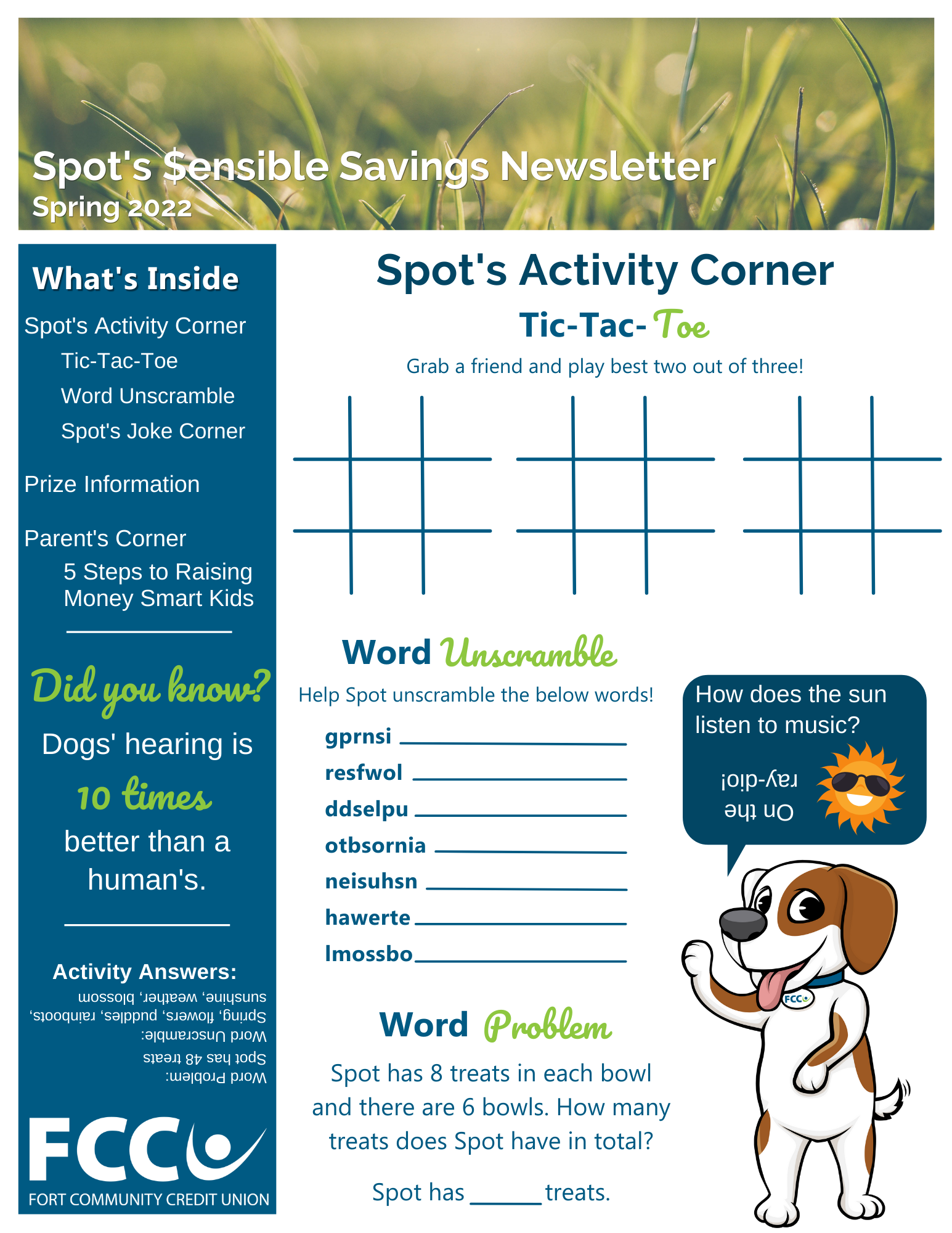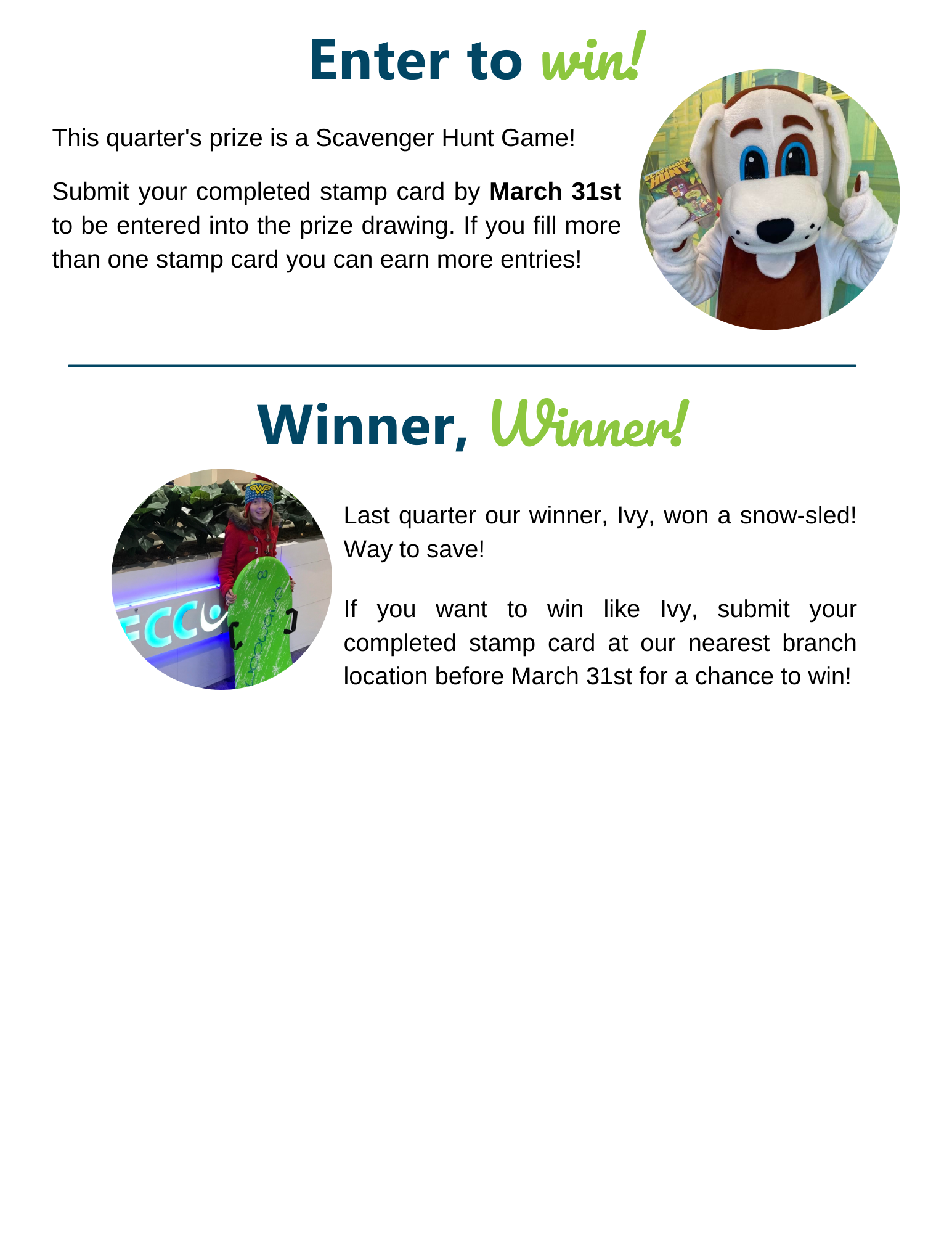 Parent's Corner
Five Steps to Raising Money Smart Kids
Giving children an allowance can help them build
better spending and saving habits.
Click here to learn more about how giving an allowance can help your children learn the true value of money and build better habits.
Click here for past editions of Spot's newsletter and more financial literacy resources!
Back to Blog