Topic: Cybersecurity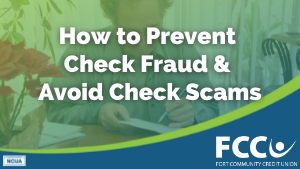 How to Prevent Check Fraud and Avoid Check Scams
Published: 08/04/2021
At face value, writing and cashing checks is harmless; it?s been a standard practice in personal finance for decades. However, the longer these practices have been around, the more creative fraudsters have become.
Read More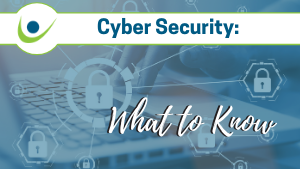 Cybersecurity: What to Know
Published: 04/20/2020
It?s almost impossible to imagine life without electronic devices. How would you keep in touch with your friends, listen to music, watch movies, buy tickets, make payments, or find the information you need without your phone, tablet, or computer? But as essential as your devices are to the way you live, using them can also expose you to serious problems if you?re not following some basic security rules.
Read More
Back to Blog